Summary
One of the most challenging parts of location sound work is getting good audio from hidden lavalier placements.  URSA brand products have been a valuable tool in helping me get better results.  Minimounts, Circles, and Straps are some of the products that I keep in my kit.
URSA Minimounts
Out of all the URSA products, minimounts are probably the ones that I use the most.  They are custom designed to fit your specific model of lavalier and come in a variety of colors.  Preventing or minimizing clothing friction noise is one of the most difficult things to accomplish when hiding a lavalier.  Minimounts have a smooth surface and a small footprint.  URSA also sells pre-cut hypoallergenic tape for affixing the minimounts to talent.  Additionally, I often use a piece of tape on the lavalier cable for reinforcement and to create a strain relief.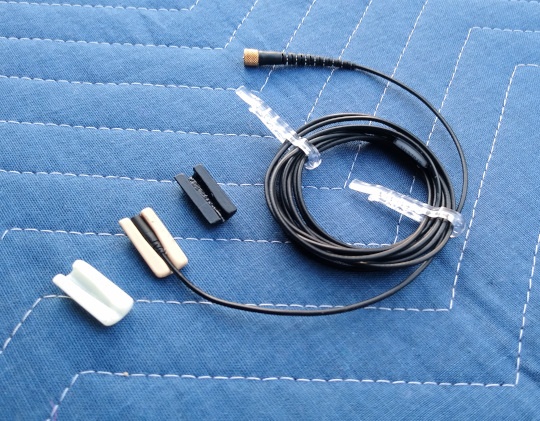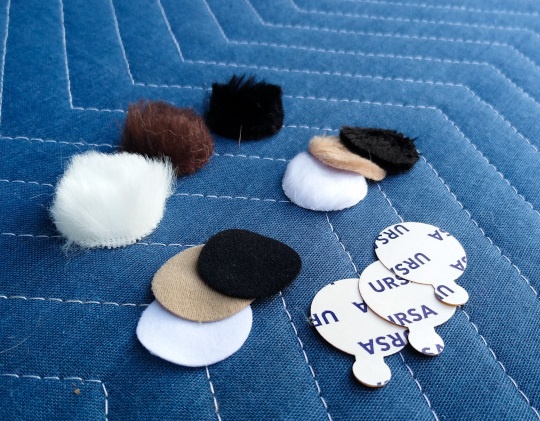 URSA Circles – Soft, Plush, and Fur
Occasionally, hidden lavaliers need some type of supplementary wind protection.  URSA sells small circular discs in a range of options from light fabric to fur.  They come in a variety of colors to match clothing or skin tone.  This is one of those products that I wish I didn't have to mess with.  However, when you need it, it saves you a lot of time trying to come up with a better solution.  The materials used are designed to reduce clothing friction noise, but ideal placement is still critical for getting usable audio.
URSA Straps
Straps comes in handy when the talent's wardrobe necessitates their use.  They also come in a variety of sizes and colors.  In the past, I have tried to do something makeshift with an ace bandage, but it is better to have a product that is designed specifically for the application.  The product comes with a pouch for enclosing the wireless transmitter and extra cable.  In addition to waist straps, I try to keep one thigh strap in my kit.
Disclaimer
I receive no compensation from the manufacturer for discussing these products.  They are purchased at standard retail rates, used in the field, and are an integral part of my sound kit.  For sound mixers and other professionals in the film world, there are often a lot of extras that you don't directly charge clients for.  However, they save a great deal of time and make a significant difference in getting good results.  In short, the small things can make a big difference.
All product names, logos, and brands are property of their respective owners.  Use of these names, logos, and brands is for identification purposes only and does not imply endorsement.
Rycote and Bubblebee Industries are two other brands that manufacture excellent products for the same industry.
Additional Links